I am research director at IRD and co-director of LMI-ELDORADO. My work focuses on understanding the interdisciplinary knowledge that can be acquired by bringing together the fields of evolutionary ecology and public health. To do so, I studied how the host and pathogen diversity can affect the transmission of infectious diseases. I have also been interested in the interactions between ecological and social processes, as well as their impacts on the pathogen spread. In the coming years, my research will focus on how the diversity of pathogens and their hosts, which have been largely studied separately until now, can interact and what is the potential impact of these interactions on public health. I also intend to continue studying the links between infectious diseases and cancer. The unifying objective of all these research projects is to better understand public health situations in low-income countries.
I am a professor at the Faculty of Veterinary Medicine and Zootechnics (FMVZ, UNAM) and co-director of LMI-ELDORADO. In addition, I am a member of the steering committee of the Future Earth Health Knowledge-Action Network and Mexico's representative to the Intergovernmental Science-Policy Platform on Biodiversity and Ecosystem Services (IPBES) panel on biodiversity and pandemics. My research aims to identify micro/macro ecological and evolutionary relationships that influence the occurrence of infections, with an emphasis on landscape changes, loss of diversity, and changes in species assemblage resulting from the development of modern societies. I am currently leading six scientific projects developed in Mexico in collaboration with France, Germany and the United States.
Graduated Master's students
Instituto de Ecología, INECOL.  | laura.aborla@gmail.com
My scientific work focuses on analyzing the effect of landscape structure and composition with different land uses on bat and ectoparasite communities and their biological interactions in the Yucatan Peninsula, Mexico. I am involved in the project PRONAII.
Facultad de Medicina Veterinaria y Zootecnia. Universidad Nacional Autónoma de México, UNAM y Institut de Recherche pour le Développement, France IRD. | sofiaalejandraespinoza340@gmail.com
I collaborate as administrative support for the Faculty of Veterinary Medicine and Zootechnics of UNAM Campus Merida and the Institute for Development Research (IRD) at the International Joint Laboratory EL DORADO. My main duties are to attend to administrative issues (resource requests, verifications, invoices, supplier management, travel expenses, documents, courier services, among others), and any matter related to the maintenance and administrative issues of the ELDORADO facilities. I also support researchers in coordinating courses, workshops, planning activities, and logistics for the various events held.
santiagobautistaerik.315@gmail.com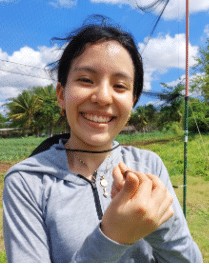 nuria.juarez.bazan@gmail.com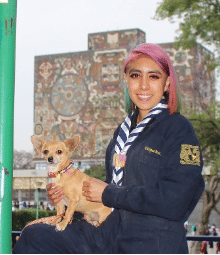 Grupos de trabajo
Entomología Médica. David Roiz, María José Tolsá, Omar García, Paola Martínez, Víctor Rodríguez, Paulina Walbey, Laura Alvarez y Roger Arana.
Vertebrados. Gerardo Suzán, Ana Laura Vigueras, Paulina Walbey, Carlos Manchain-Williams, Laura Alvarez y María José Tolsá.
Humanos. Benjamin Roche, Audrey Arnal, Ana Laura Vigueras, Rosa Elena Sarmiento,  Carlos Manchain-Williams y Marco Antonio Jiménez.
Diagnóstico. Rosa Elena Sarmiento, Carlos Manchain-Williams, Marco Antonio Jiménez, Erika Hernández, Ana Laura Vigueras y María José Tolsá.
Modelización y estadística. Benjamin Roche, Alhelí Flores-Ferrer, Paulina Pontifes y Fabiola Nieto.
Análisis geográfico. Omar García, Laura Alvarez, Paulina Walbey y Paola Martínez.
Socioecosistemas. Mitsuri Pacheco y Fernanda Pérez .
Evolución y filogenia. Rosa Elena Sarmiento y Paola Martínez .
Experimental. Audrey Arnal.
Economía de enfermedades. David Roiz y Paulina Pontifes.
Formación de recursos humanos. Fernanda Pérez .